on Thu Sep 28, 2017 10:50 pm
Come on in everyone!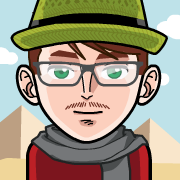 Everyone, get a look at the new Zulu tribe.
Andy
voted out at the last tribal council.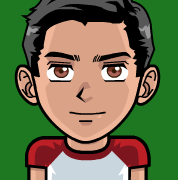 For today's challenge, you will be playing a slide puzzle. The link to the puzzle can be found here:
https://www.proprofs.com/games/puzzle/sliding/libya/
Once you have completed the puzzle, take a screenshot of your completed puzzle along with the time it took to complete the puzzle and send it to your confessional channel. The tribe with the lowest cumulative time wins immunity and the opportunity to send someone to the Libyan village. The tribe with the highest time will go to tribal council, where someone will become the second person voted out of this game.
Amhara, Berber, Chagga,
you all have one extra member. Someone will have to sit out. You can sit out the same person in back-to-back challenges.
Challenge Overview:
Play the slide puzzle that can be found here:
https://www.proprofs.com/games/puzzle/sliding/libya/
Winning Conditions:
Winning tribe will vote for someone to go to the Libyan Village, where they will receive one of six advantages in the game. Losing tribe will vote off one of their own members. The tribes that place second and third will be immune from the vote, but unable to go to the Libyan Village.
How To Submit:
Submit in your confessional. You may submit as many times as you want. If someone on the tribe does not submit or submits a time over 300 seconds, that person will receive a time of 300 seconds.
Tiebreaker Rules:
In case of a tie in cumulative scores, the tribe that has all of their members submit their final score first wins.
Good luck to all tribes! Scores are due at 9PM EST, giving you roughly 22 hours to complete your task! As usual, if you have any questions, please ask!

Permissions in this forum:
You
cannot
reply to topics in this forum