on Thu Oct 12, 2017 9:05 pm
THE RESULTS ARE IN!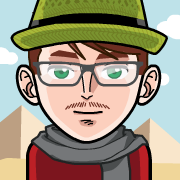 It is time to reveal which person will be safe from the vote tonight and have a one-in-ten shot at winning the game.
With a total of 1 point out of a possible 10,
Doh
is out of the running for immunity.
With a total of 2 points,
Will
,
Leo
, and
Tim
all have no shot.
With a total of 3 points,
Evan
and
Mega
did not win.
With a total of 5 points,
Ethan
,
Harry
and
Nika
are all losers.
This leaves Junior and Matthew.
Junior got a total of 6 points. Matthew...
also got 6 points. Which means we have a tie for first place between
Junior
and
Matthew
. We will now have a tiebreaker showdown to determine who gets immunity. Further details will be explained in the #challenge channel.

Permissions in this forum:
You
cannot
reply to topics in this forum