on Fri Oct 06, 2017 9:11 pm
Come on in everyone!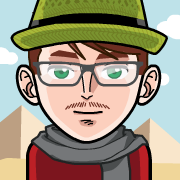 Everyone, get a look at the new Amhara tribe. Sea voted out at the last tribal council (I cry every time  

).
For today's challenge, you have until 9PM EST to play one of my favorite games,
Super Smash Flash 2
.
You must play Classic Mode and send a screenshot of your score. The game does not autosave, so make sure to take a screenshot as soon as you can.
An example of a valid screenshot would look like this:
Additionally, you must have a computer to play this challenge
. You can play SSF2 on your browser at this link:
https://supersmashflash2.games/
Alternatively, you can also download it here:
https://www.mcleodgaming.com/games/ssf2/downloads
The tribe with the lowest cumulative score will go to tribal council, where someone will be the seventh person voted out of Survivor Unlimited: Libya.
The winning tribe will vote to send someone to a Libyan village, where will they receive one of six advantages.
This is the last time the Libyan village will be in play.
That's right, after this challenge, no one else will go to the Libyan village.
One last thing. Everyone in their application said they had access to a desktop. That being said, I know people don't always have 24/7 access to desktops or laptops.
Two people from each tribe will be able to sit out.
Only the five highest scores from each tribe will be accepted. Now, with that being said, get smashing and good luck!
Challenge Overview:
Play Super Smash Flash 2, available at
https://supersmashflash2.games/
and
https://www.mcleodgaming.com/games/ssf2/downloads.
Winning Conditions:
Winning tribe will vote for someone to go to the Libyan Village, where they will receive the last of six advantages in the game. Losing tribe will vote off one of their own members.
How To Submit:
Submit in your confessional. You may submit as many times as you want.
Tiebreaker Rules:
In case of a tie in cumulative scores, the tribe that has all of their members submit their final score first wins.

Permissions in this forum:
You
cannot
reply to topics in this forum