on Sun Oct 01, 2017 9:25 pm
Everyone, the results are in!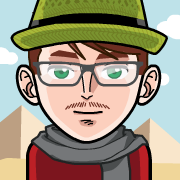 Remember, the two losing tribes will both be attending tribal council. One person from each tribe will leave the game. With that being said, I'll start by revealing the winning tribe.
With a combined score of 977...
ZULU WINS IMMUNITY!
They also get to vote to send one person to the Libyan village.
That leaves Amhara, Berber and Chagga. One of these tribes will be safe, while the other two will be attending tribal council. With 573 points, the tribe that will not be attending tribal tonight is...
CHAGGA! CONGRATULATIONS, YOU HAVE WON TRIBAL IMMUNITY!
Amhara, Berber, unfortunately, you will both be attending tribal council tonight, where someone will be the third person voted out, and someone will be the fourth person voted out.
Individual scores:


Permissions in this forum:
You
cannot
reply to topics in this forum