on Fri Sep 29, 2017 9:07 pm
Everyone, the results are in!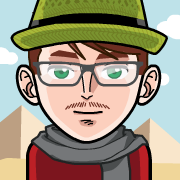 I'll start by revealing the winning tribe.
With a combined score of 234...
CHAGGA WINS IMMUNITY!
Additionally, one of their members will have the opportunity to obtain one of six advantages.
In second place, with 251 points...
ZULU WINS IMMUNITY!
That leaves Amhara and Berber. By a score of 847 to 985...
AMHARA WINS IMMUNITY!
Berber, unfortunately, you will have to attend tribal council,
where someone will be the second person voted out of this game.
You have 24 hours to decide who that will be.
Individual scores:


Permissions in this forum:
You
cannot
reply to topics in this forum