on Wed Jan 10, 2018 9:14 pm
Everyone, the results are in and they have been tallied!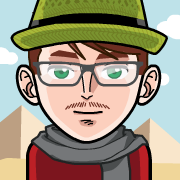 This was not a very close competition. Not at all.
By a score of 4 minutes, 16 seconds to 10 minutes, 50 seconds...
.
.
.
.
.
.
.
.
.
.
.
.
.
TRUCHA WINS IMMUNITY!!!

Caballo, unfortunately, that means I'll be seeing you guys at our first tribal council. You will have about twenty-four hours to lock in your votes. More details will be explained at tribal council.
In addition,
Jaiden
and
Mitchell
, you two have won public immunity idols! More details on that will be explained in your confessional.
FURTHERMORE,
Apollo
, you have received a strike for not submitting a challenge score. If this happens two more times, you will be removed from the game automatically. So please make sure to submit!

Permissions in this forum:
You
cannot
reply to topics in this forum