on Thu Oct 26, 2017 10:03 pm
First of all, let me say that this comp was
insanely difficult
to judge. All four of you did so well, these were by far the best roasts from any season so far.
That being said, we can only have winner.
And that winner is...
MEGA!
CONGRATULATIONS!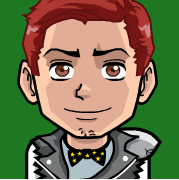 For the other three of you, I'm afraid to say that one of you will become the eighth member of our jury. Again, this was a really close call and I wish there was a way I could give the victory to all of you.
Here were the roasts:
https://docs.google.com/document/d/1_Tu-B5fnWsh_FUyGisXH6jYlKynnoO89EsLs7V8RDOI/edit?usp=sharing

Permissions in this forum:
You
cannot
reply to topics in this forum