on Sat Oct 21, 2017 9:39 pm
Come on in everyone!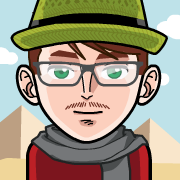 First of all, I want to apologize for the delay. The original app I had selected was not available on certain phones.
It is the Final 6! For this immunity challenge, you will be playing the Ketchapp app
Skyward.
Highest score wins a guaranteed spot in the Final 5.
Challenge Overview:
Play Skyward!
Winning Conditions:
The winner will get an immunity necklace, giving them safety from tribal council and a
one-in-five
shot at being the sole survivor.
How To Submit:
Submit in your confessional. You may submit as many times as you like within the 24 hour timeframe.
Tiebreaker Rules:
In case of a tie in highest scores, we will have a tiebreaker maze challenge to determine the winner.

Permissions in this forum:
You
cannot
reply to topics in this forum