on Thu Oct 19, 2017 9:25 pm
Come on in everyone!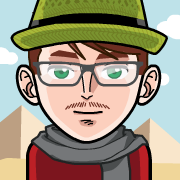 Drama seems to be at an all-time high right now and immunity is more important than ever.
Today, we'll be playing a word search challenge. You must play this word search and take a screenshot
of your time, not your score.
They are not the same thing so if you send me a picture of your score, I will not accept it. Here is a link to the word search:
https://www.proprofs.com/games/word-search/survivor-libya-immunity-challenge/
Fastest time wins a one-in-six shot at becoming our third ever sole survivor. You may play the word search as many times as you like.
Challenge Overview:
Play the word search provided above and screenshot your time.
Winning Conditions:
The winner will get an immunity necklace, giving them safety from tribal council and a one-in-six shot at being the sole survivor.
How To Submit:
Submit in your confessional. You can submit as many times as you want.
Tiebreaker Rules:
In case of a tie in times, we will have a maze tiebreaker challenge to determine the winner.

Permissions in this forum:
You
cannot
reply to topics in this forum