on Sun Oct 15, 2017 9:10 pm
Come on in everyone!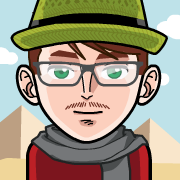 Individual immunity is back in play. This time, you'll have to play
2048
. You can find 2048 here:
http://2048game.com/
If you prefer mobile, you can also download the Ketchapp version of the game from the app store. The versions are no different in terms of scoring (at least not that I'm aware of).
Apologies if you find this challenge rather boring, I promise there will be some exciting challenges in store soon enough

Challenge Overview:
Play 2048, found in the link above.
Winning Conditions:
The winner will get an immunity necklace, giving them safety from tribal council and a one-in-eight shot at being the sole survivor.
How To Submit:
Submit in your confessional. You may submit as many times as you like within the 24 hour timeframe.
Tiebreaker Rules:
In case of a tie in scores, we will have a maze tiebreaker challenge to determine the winner.

Permissions in this forum:
You
cannot
reply to topics in this forum